Life in Tampa, FL, can be unpredictable, with unforeseen incidents resulting in personal injuries. Whether it's a car accident on the way to work, a slip and fall at a local business, or a case of medical malpractice, such incidents can change your life in a blink of an eye. Not all accidents warrant a personal injury claim, but certain circumstances might make you eligible for legal recourse.
Should you become a victim due to someone else's negligence, having a skilled personal injury lawyer on your side is crucial. At The Ruth Law Team, we are well-versed in handling a broad range of personal injury cases, including:
Premise Law
Medical Devices
And Other Injury Cases
Injuries can range from minor to severe, with long-lasting impacts on your life, including costly medical treatments or loss of ability to work. If you've been injured due to someone else's actions in Tampa, FL, you may be entitled to compensation. Our personal injury lawyers can help you seek damages for the following:
Medical expenses
Lost wages
Pain and suffering
Disability
Disfigurement
Don't let the aftermath of an accident overwhelm you; take the first step toward justice by seeking professional legal help.
With more than 40 years of experience in the Tampa Bay area, The Ruth Law Team can help you begin the journey to recovery. One of our knowledgeable attorneys will review your case at no cost and with no obligation. Call (813) 212-3765 or schedule a free case evaluation.
Types of Personal Injury Cases We Handle
Residents of Tampa frequently endure injuries, often due to circumstances beyond their control. Our experienced personal injury attorneys in Tampa handle a diverse range of cases. While not all situations lead to filing a lawsuit, certain circumstances could entitle you to damages from the at-fault party.
A reliable attorney is crucial whether the injury arises from negligence or intentional actions. Even seemingly minor injuries can result in costly medical expenses spanning years. If someone else's actions or inaction has injured you, you need The Ruth Law Team to assist you in pursuing damages. Our practice areas include:
See What Our Clients Are Saying
Thank you for listening, being kind, and guiding me through this entire process. Great job!
Ms. Shahady and her legal assistant Mr. Rubio handled my case with the utmost professionalism and flexibility. They were in constant communication with me each step of the way. I am most grateful for their diligence and expertise that resulted in a positive outcome.
The Ruth Law Team performed exceptionally throughout the entire process with frequent contact, guidance, and geniune cae. I couldn't have been blessed with better representation. Thank you, Ruth Law Team!
I am so thankful for Patti and Amy - you both make the process of accident cases streamlined & worry free. Fave part - constant communication!
The Ruth Law Team did a great job with my accident. Attorney Grinder and Rick did a great job!
Jessica, what an asset you are for the law team. Our conversations had a personal and encouraging feeling from the onset. A job well done! (with hugs) Carlos, thank you for your patience and understanding for all my questions. You were there every time.
I'm very please with all The Ruth Law Team id in my case. I will recommend the firm and also will always be grateful for the respect and the professionalism my claim was handled with. Thanks and may the Lord always bless you all.
They worked hard and they were every patient with me regarding everything. 10/10 would recommend them to others.
Estimating the Value of Your Tampa Personal Injury Claim
Contemplating the financial implications of a personal injury incident in Tampa, you may ask yourself, "What could my claim be worth?" Since every accident bears unique circumstances, engaging a personal injury attorney for a complimentary case evaluation is crucial.
A thorough examination of your case requires details such as the nature of your accident, the extent of your injuries, and the party at fault. A myriad of factors will influence the final settlement or verdict amount.
When you contact the personal injury attorneys at The Ruth Law Team in Tampa, you're not obligated to enlist our services. Why hesitate? We're here to discuss your case and assist you in navigating all your legal avenues.
Should you decide to have our seasoned Tampa personal injury lawyers represent you, take comfort knowing you're backed by a team of experienced negotiators and determined litigators.
Our commitment at The Ruth Law Team is to champion your cause aggressively to secure the financial resources you require for:
Medical expenses: Whether it's a car accident, a slip-and-fall incident, medical malpractice, or other personal injury, you may need immediate and ongoing medical care. We'll work to ensure all your medical expenses – hospital bills, medications, surgeries, continuous medical treatments, and more – are meticulously factored into your settlement.
Lost wages: If your injury hampers your ability to work, we'll work tirelessly to recover your lost wages as a result of your injury.
Property damage: If your personal property was damaged due to the incident leading to your injury, you may be entitled to compensation for lost or damaged items, including vehicles or other personal belongings.
Pain and suffering: Although difficult to quantify, a personal injury's physical and emotional toll can have lasting effects. We'll try to ensure your settlement considers factors such as emotional distress, loss of enjoyment, and severe consequences of the accident, like loss of companionship or limb.
Future earnings: Sometimes, injuries leave victims with lasting complications that inhibit their ability to work. If your injuries threaten your future earnings, your settlement could include compensation for lost income in the foreseeable future.
At The Ruth Law Team, we stand in solidarity with injured victims. Leveraging our expertise in personal injury law, we're committed to helping you reclaim your life after a catastrophic event and strive to secure the most favorable outcome for your case.
What Warrants Legal Action For A Personal Injury Claim in Tampa?
Deciding when to seek legal action for a personal injury can be complex. In Tampa, FL, specific criteria could help you determine if you have a valid claim. Factors that would typically warrant a call to a personal injury lawyer include:
An injury resulting in significant physical, emotional, or financial harm.
The injury has resulted in medical expenses, lost wages, pain and suffering, or other measurable damages. The negligence or willful misconduct of another party caused the injury.
The party responsible for your injury had a duty to act or behave in a certain way to prevent your injury.
On the other hand, certain factors may prevent you from having a valid personal injury claim:
The accident occurred due to your negligence or fault.
You cannot prove another party's negligence or intentional act caused your injury.
The statute of limitations for filing a personal injury lawsuit in Florida has expired.
Navigating these considerations can be complex. At The Ruth Law Team, we're here to help assess your situation and guide you through the process.
The Two Main Types of Personal Injury Damages in Tampa
When dealing with a personal injury case in Tampa, it's essential to understand the two main damages you could claim: Compensatory and Punitive.
Compensatory damages aim to compensate the victim for their losses and make them "whole" again. These damages can cover medical expenses, lost wages, and pain and suffering.
Punitive damages are not meant to compensate the victim but to punish the offender and deter similar conduct. These are typically awarded by a jury in cases where the defendant's behavior was particularly egregious or reckless.
Understanding these types of damages can help shape your expectations for a potential case and provide a better idea of what you may be entitled to.
How the Statute of Limitations Impacts Personal Injury Cases in Tampa
Understanding the statute of limitations is crucial when pursuing a personal injury claim in Florida. This legal time limit governs when you can file a lawsuit to seek compensation for your injuries. Adherence to the statute of limitations can have severe consequences, including losing your right to pursue legal action.
Florida law requires that personal injury claims be filed within two years of the accident date. However, Florida made this change in 2023. Depending on the date of your injury, a four-year statute of limitations could apply. The statute of limitations is strict, and failure to file in the appropriate jurisdiction within the prescribed time may result in your case being forever barred. This is why you should consult with an attorney immediately following your injury. They can advise what the statute of limitation(s) is or are in your case. Some rare exceptions may apply in certain situations, such as:
Delayed Discovery of Injury: If you did not discover your injury immediately, the statute of limitations may be extended from the date you reasonably should have discovered the injury. This exception typically applies to cases involving medical malpractice or exposure to toxic substances.
Fraud or Concealment: If the responsible party intentionally concealed their wrongdoing or misled you about the cause of your injuries, the statute of limitations may be extended to allow you additional time to file your claim.
Minors and Incapacitated Persons: If the injury victim is a minor or was legally incapacitated at the time of the accident, the statute of limitations may be extended until they turn 18 or regain capacity, respectively.
Again, these are rare exceptions. It is essential to consult a personal injury attorney to understand how these exceptions might apply to your case and ensure you get all the critical filing deadlines.
As mentioned above, Florida has enacted a new law affecting the statute of limitations, which applies to personal injury cases. Consult with a personal injury attorney to discuss the specifics of the new law and its impact on your case. When researching attorneys, be sure to ask them about their knowledge of the new legislation and how it may affect your case. It is very important the attorney you choose has a strong understanding of the new laws.
Adhering to the statute of limitations is vital to any personal injury case. Failure to file your claim within the prescribed time frame may result in losing your right to pursue compensation, regardless of the merits of your case. To protect your rights and strive for the best possible outcome, working with an experienced personal injury attorney who can help you navigate Florida's statute of limitations is crucial. Don't let time run.
Changing Your Personal Injury Lawyer: What You Need to Know
The relationship between you and your personal injury attorney is vital to the success of your case. If your current lawyer isn't meeting your expectations or providing the level of representation you deserve, you may wish to consider changing attorneys.
To change your personal injury attorney, follow these steps:
Assess your reasons for wanting to change attorneys. Consider whether your current attorney is unresponsive, unprofessional, or lacks expertise in your case.
Notify your current attorney in writing. Be clear, professional, and concise in your communication.
Request your case file to be transferred to your new attorney. Your current attorney is obligated to forward your documents and records to your new lawyer in a timely manner.
Contact The Ruth Law Team to discuss and initiate the transition should we take on your case. Our experienced attorneys will review the information available and discuss your options moving forward.
Regarding compensation for your previous attorney, they may still be entitled to a portion of your settlement or award. This payment will typically be determined based on the work they've completed and the amount expended on your case.
Ultimately, the decision to change your personal injury attorney is a personal one that should be based on your confidence in their ability to represent your best interests. If you believe your current attorney is not providing the service and expertise you deserve, explore your options with The Ruth Law Team. We understand the importance of trust and communication in the attorney-client relationship. We are committed to providing exceptional representation.
Strict Liability in Florida and Its Impact on Personal Injury Claims
Strict liability is a legal concept that can have significant implications for personal injury cases in Florida. Unlike negligence, which requires proving that a party's actions led to an injury, strict liability holds a party responsible for damages regardless of fault or intent.
Strict liability is commonly applied in cases involving:
Defective Products: Manufacturers, distributors, and retailers can be held strictly liable for injuries caused by faulty products. This means that if a product is unreasonably dangerous due to a design defect, packaging or manufacturing defect, or inadequate warning, the injured party does not need to prove negligence to recover damages.
Dangerous Activities: Certain activities such as using explosives or owning inherently dangerous animals, can result in strict liability for injuries caused by these activities or animals. In these cases, the injured party does not need to establish negligence or fault on the defendant's part, as they are held responsible simply due to the dangerous nature of their activities or animals.
Workers' Compensation: Employers in Florida are subject to strict liability for work-related injuries sustained by their employees. This means injured workers can recover compensation without proving that their employer was negligent as long as their injury occurred within the scope of their employment.
The impact of strict liability on personal injury claims in Florida includes:
Easier Burden of Proof: In strict liability cases, the injured party only needs to establish that the defendant was responsible for the product, activity, or employment that caused the injury. This can make it easier to recover damages, as the plaintiff does not need to prove negligence or fault.
Broader Scope of Liability: Strict liability can extend to multiple parties involved in the production, distribution, or sale of a defective product or to parties who engage in inherently dangerous activities. This broader scope of liability can increase the chances of recovering damages from a responsible party.
Increased Settlements or Awards: Since strict liability cases do not require proof of negligence, defendants may be more likely to settle or face more significant damage awards, as juries may be more inclined to hold them accountable for the harm caused.
Strict liability can be a powerful tool for injured parties seeking compensation for their losses in Florida. Strict liability can lead to more favorable outcomes for victims in certain types of personal injury cases by holding responsible parties accountable for damages regardless of fault or intent.
If you believe that strict liability may apply to your case, it's essential to consult with an experienced personal injury attorney who can help you understand your rights and navigate the complexities of Florida's strict liability laws. At The Ruth Law Team, we're here to guide you through the legal process and ensure you receive the compensation you deserve.
Common Cases We Handle As Personal Injury Lawyers
If you've been injured in a car crash, our personal injury attorneys in Tampa can help. We have the knowledge and experience to fight for the compensation you deserve.
We know how difficult it can be to deal with an accident's aftermath and will work tirelessly on your behalf to get you the best possible outcome.
We represent victims of different types of car accidents in Tampa, including but not limited to the following:
Nursing Home Neglect and Abuse
If you or a loved one has been a victim of nursing home abuse in Tampa, we can help. We provide compassionate legal services to victims of nursing home abuse and will stand by your side and fight for justice.
You or your loved one shouldn't suffer because of someone else's negligence. Let us help you get the justice you deserve. We represent different types of nursing home abuse cases in Tampa, including but not limited to the following: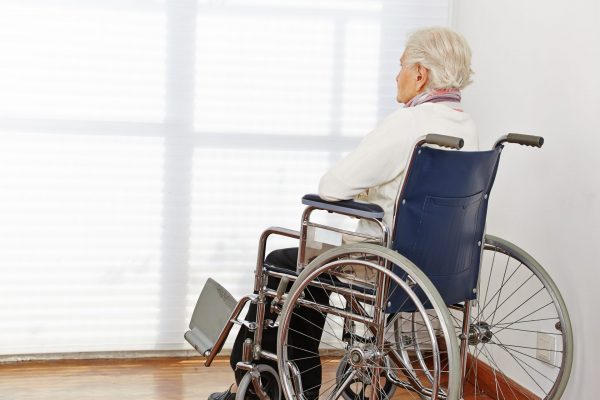 If you or a loved one has been injured on someone else's property, you may need an experienced personal injury lawyer in Tampa.
At The Ruth Law Team, we have the experience and resources to get you the compensation you deserve for your injuries. We understand how difficult it can be to cope with medical bills and missed work, not to mention the emotional stress of a serious incident. We represent many different premise law cases.
If you or a loved one has been injured by a negligent doctor, it is important to contact an experienced attorney as soon as possible. We know what it takes to win these complex cases and will fight tirelessly on your behalf. At The Ruth Law Team, we have successfully represented clients in medical malpractice cases for over 40 years. We represent many different types of medical cases including but not limited to the following:
If you have suffered due to a defective or dangerous medical device, speak with a medical device attorney at The Ruth Law Team to see if you have a case.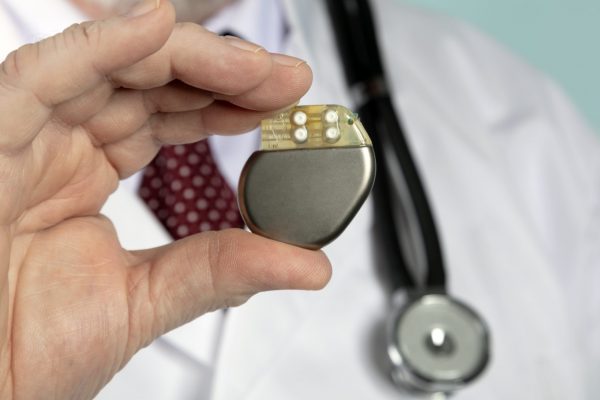 Dangerous Products Attorney
A Dangerous Products Attorney at The Ruth Law Team can assist if you were hurt by a defective, recalled, or otherwise unsafe product.
Other Injury Practice Areas
If another person or party is responsible for your injuries, we are here to help you pursue legal action. Our Tampa attorneys aren't afraid to take cases to trial, and we will help you recover the costs associated with your injuries, pain, suffering, and lost wages.
Representing These Neighborhoods In Tampa and Beyond
Residential neighborhoods
Schedule Your Free Consultation
Why Hire The Ruth Law Team in Tampa?
If you've been injured, finding an attorney in Tampa who will fight for you is important.
Knowing where to start when looking for a personal injury lawyer in Tampa can be challenging. You want someone with the experience to go the distance for you but also understand that many cases settle without going to trial.
The Ruth Law Team is a Tampa personal injury law firm with a proven success track record. We are committed to providing our clients with representation and will do what it takes to fight for the compensation you deserve.
Our Tampa Personal Injury Attorneys Office
Our team of personal injury lawyers in Tampa are ready to help you with your case.
If you or someone close to you has been injured due to an accident and you need to speak with a personal injury attorney in Tampa, don't hesitate to reach out and contact our office (consultations available by appointment only):
Physical Address:
511 West Bay Street #450
Tampa, FL 33606
(813) 212-3765
Mailing Address:
P.O. Box 16847
St. Petersburg, FL 33733