There's no manual for navigating the aftermath of a car accident. The unexpected jolt of the crash, the sudden change in your daily routine, and the worries about your health and finances can be overwhelming. In Tampa, where the hustle and bustle never stops, such incidents can be even more disorienting.
You're not just a case number or a statistic to us. At The Ruth Law Team, we recognize the profound personal impact of every car accident. With over 40 years of experience, we've stood alongside countless individuals in Tampa, helping them find their footing in such trying times.
Your recovery journey might seem long, but you don't have to walk alone. Let's take the first step together. Reach out to The Ruth Law Team today and let us join your journey back to normalcy.
See What Our Clients Are Saying
The Ruth Law Team did a great job with my auto accident.
Stephanie C.
St. Petersburg
Pleasant and professional experience with Ruth Law Team.
I am glad I picked The Ruth Law Team. Eric Roslansky was very comforting and professional with my accident. The staff was very courteous and friendly always answering questions happily. I would recommend them any time.
Auto Accident Client
Riverview
The Ruth Law Team were very supportive through the whole process. Everyone was so nice and really cared about my well being. Thank you so much.
Ruth hit it out of the park.
The team at Ruth Law always treated me compassionately and handled my case in a very professional way. Amy Catledge and Patti Olson have been a tremendous help in an otherwise impossible situation after I was hit by an uninsured driver. Thank you to The Ruth Law Team for being there and doing what you do!
My wife and I were very satisfied with Ruth Law Firm and their handling of our lawsuit regarding my motorcycle accident. They were always courteous and communicated with us in a timely manner whenever we needed assistance or clarification during the legal proceedings. We were satisfied with the final settlement and would not hesitate to use their services in the future if the need should arise. Thank you.
My case was handled well by the team, always had great communication & was informed during the process with each step.
Thank you and your team for everything. You all are GREAT!
Each car accident is distinct, yet they universally introduce challenges and turmoil into one's life. Whether it's a fender bender or a severe crash, the aftermath can be significant, causing physical, emotional, and monetary strain. In Tampa, we've handled a number of types of motor vehicle accidents, including: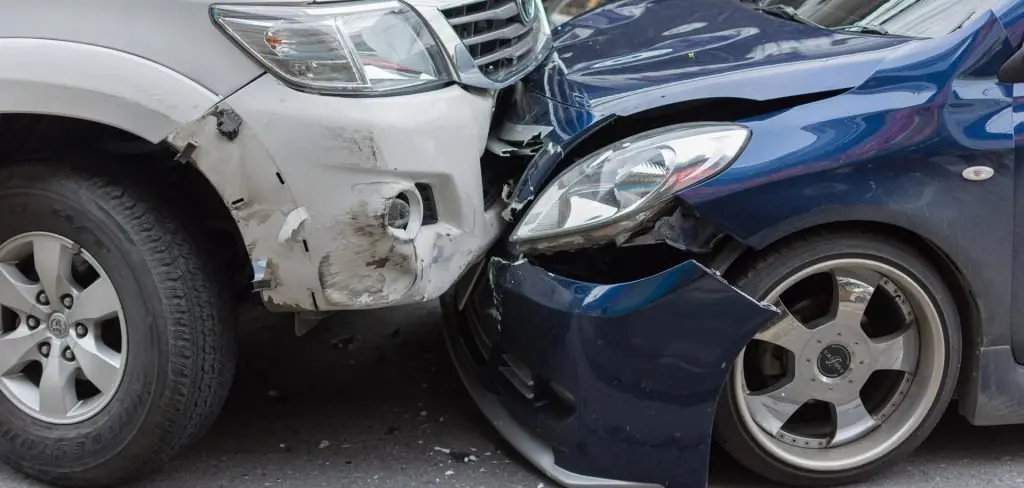 Frequently Asked Questions About Car Accidents in Tampa
Schedule Your Free Consultation
Our Auto Accident Case Results
NOTE: Client may not obtain the same or similar results.
What Steps Should I Take If Injured in a Car Accident?
The moments following a car accident can be overwhelming and confusing. Knowing the proper steps can provide clarity, safeguard your rights, and set the foundation for any potential legal or insurance actions. Here's a step-by-step guide to help you navigate the aftermath:
Stay Calm and Check for Injuries: Before anything else, take a deep breath. Ensure your safety and check if you or any passengers have injuries. If injuries are present, prioritize medical attention.
Move to a Safe Location: If possible, move your vehicle out of traffic to a safe spot, like a parking lot or the roadside shoulder. Turn on hazard lights.
Call 911: Regardless of the severity, always report the accident to the police. They'll provide an official accident report, which can be invaluable later.
Exchange Information: Collect names, addresses, contact numbers, insurance details, and vehicle information (make, model, and license plate number) from all involved parties.
Document the Scene: Use your phone to take photos of the accident scene, including vehicle damages, skid marks, road conditions, and any relevant street signs or signals.
Avoid Admitting Fault: Speak factually about the incident but refrain from admitting guilt.
Seek Medical Attention: Some injuries might not manifest immediately, even if you feel okay. It's a good idea to get a medical evaluation following an accident.
Document Medical Treatments: Keep a record of all medical visits, treatments, and expenses. This will be crucial if you decide to seek compensation.
Consult an Attorney: If you believe you need to make a claim or the accident is complicated, consider seeking advice from a personal injury attorney. We recommend speaking to a car accident lawyer prior to speaking to any insurance company.
Stay Organized: Keep a dedicated folder or digital file for all accident-related documents, photos, and notes.
Follow-Up on Repairs: Get your vehicle assessed for damages and begin the repair process.
Remember, every accident is different, so use your best judgment and prioritize your safety and well-being throughout the process.
Contact Our Tampa Car Accident Attorneys
Navigating the aftermath of a car accident can be daunting, but remember, you're not alone. Connect with The Ruth Law Team, your steadfast allies in Tampa. Let's discuss your situation, understand your rights, and explore how we can support your quest for justice. Reach out to us at (813) 212-3765. Our experienced car accident attorneys are here to listen, advise, and accompany you on this path.
Our Tampa Injury Law Offices
We offer free in-person and virtual consultations and are ready to serve your legal needs with compassion and dedication. As we have for more than four decades, The Ruth Law Team remains committed to fighting for justice on behalf of our clients. Reach out to us today, and let us guide you through this challenging time.
Contact Our Tampa Office (By Appointment Only)
Physical Address:
511 West Bay Street #450
Tampa, FL 33606
(813) 212-3765
Mailing Address:
P.O. Box 16847
St. Petersburg, FL 33733