Injuries happen for many reasons and can wreak havoc on everyday life. They can create physical and emotional pain, property damage, significant medical bills, loss of wages, and more. If you have been injured as a result of someone else's negligence, the impact on your life can be devastating. The first step towards making yourself whol again is to speak with a personal injury attorney in St. Petersburg, Florida.
Fortunately, you don't have to go through this difficult time alone. The Ruth Law Team has the experience you need and the compassion you want when it comes to finding the right personal injury lawyer in St. Petersburg, Florida. 
We have been fighting for the rights of those in St. Petersburg for more than 40 years. To speak with an experienced personal injury attorney in the St. Petersburg area, please contact The Ruth Law Team by calling (727) 327-3222 or scheduling a free case evaluation and one of our knowledgable attorneys will review your case at no-cost and with no-obligation.
Personal Injury Cases We Handle in St Pete:
Our knowledgeable personal injury attorneys in St. Petersburg are experienced in a wide variety of cases. Our practice areas include:
Auto Accidents in St. Pete
With more than 40 years of experience, we always try to get you fair compensation for the pain and suffering resulting from your accident. We represent victims of all different types of car accidents including but not limited to:
Nursing Home Neglect and Abuse in St. Pete
When you've made the difficult decision to place a loved one in a nursing home, you expect them to provide a high level of care. If you've found bedsores, unexplained bruises, or are otherwise suspicious of neglect and abuse, you should speak with a personal injury attorney who has to knowledge, experience, and compassion to fight on your behalf. We represent different types of nursing home abuse and neglect cases including but not limited to: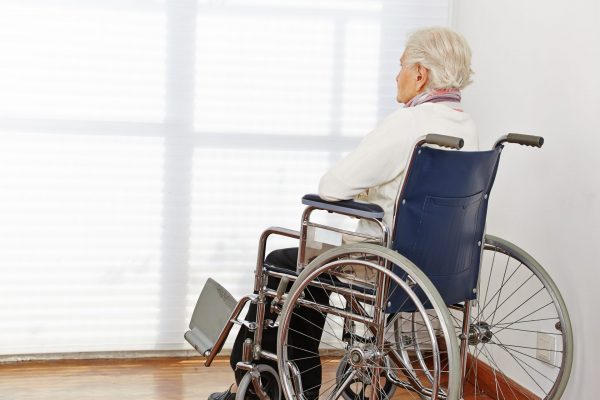 Whether it's an injury resulting from a slip and fall at the local grocery store or a drowning at the pool in your community in St. Petersburg, The Ruth Law Team has the experience and resources to fight for the justice you deserve. We represent many different premise law cases including but not limited to:
Medical Attorney in St. Pete
A qualified and experienced medical malpractice lawyer can help you to seek justice and a fair settlement. When the medical professionals and the hospitals you trust to provide proper care fail you, the experts at The Ruth Law Team in St. Petersburg are here to help. We represent many different types of medical cases including but not limited to: 
Defective Products in St. Pete
We should be able to expect everyday products and equipment to be safe and effective rather than cause serious injuries. If you were hurt by a defective, recalled, or otherwise unsafe product, we will help determine the manufacturer or corporation liable for your injuries and assist you in making a claim.
Other Practice Areas in St. Pete
If another person or party is responsible for your injuries, we are here to help you pursue legal action. Our attorneys aren't afraid to take your case to trial, and we will help you recover the costs associated with your injuries, pain, suffering and lost wages.
Representing These Neighborhoods In St. Petersburg and Beyond
Why Hire The Ruth Law Team?
At The Ruth Law Team, we've proudly fought for justice in cases like yours for over 40 years in St. Petersburg, Florida. We're committed to doing everything we can to make your life easier. That's why we offer 24/7 availability, come to meet you wherever you are, and work on contingency, so you never pay a dime out of pocket.
We may even be able to connect you with health care options that won't require payment until your case is settled to eliminate the stress of unpaid medical bills.
Our St. Petersburg Personal Injury Law Offices
If you or someone close to you has been injured due to an accident and you need to speak with a personal injury attorney in St. Petersburg, don't hesitate to reach out and contact our office (consultations available by appointment only):
Physical Address:
8600 4th Street North
St. Petersburg, FL 33702-3104
By Appointment Only
(727) 327-3222
Mailing Address:
P.O. Box 16847
St. Petersburg, FL 33733