The consequences can be life-altering when you suffer an injury due to someone else's negligence or wrongdoing. At The Ruth Law Team in St. Petersburg, FL, we understand the physical, emotional, and financial burdens of being a personal injury victim. Our dedicated team of personal injury attorneys is here to help you navigate the complex legal landscape, protect your rights, and seek the compensation you deserve.
Our experienced lawyers handle cases involving:
Premise Law
Medical Devices
And Other Injury Cases
With a strong track record of securing fair compensation for our clients, we're committed to helping you recover damages for:
Medical expenses
Lost wages
Pain and suffering
Disability
Disfigurement
Personal injury incidents can happen anytime in a city as vibrant as St. Petersburg. The Ruth Law Team is committed to providing compassionate and aggressive representation to help you overcome these challenging times. When you choose us as your legal advocates, you can be confident that you are partnering with a team that genuinely cares about your well-being and is dedicated to fighting for the justice you deserve.
You deserve a law firm that isn't afraid to fight for your case. With more than 40 years of experience in the St.Petersburg area, The Ruth Law Team can help you begin the journey to recovery. One of our knowledgeable attorneys will review your case at no cost and with no obligation. Call (727) 327-3222, or schedule a free case evaluation.
Types of Personal Injury Cases We Handle
Our knowledgeable personal injury attorneys in St. Petersburg have experience in a wide variety of cases. Residents of St. Petersburg suffer injuries constantly, and many times due to circumstances they cannot control. Not all situations will result in filing a lawsuit. Still, there may be circumstances that could entitle you to damages from the party who is to blame.
Whether that injury comes from neglect or willful action, a trusted accident attorney is essential. Even if the injury seems minor, victims could be left paying expensive medical bills for years. If you've been injured by someone else's actions or lack of action, you need The Ruth Law Team to help you seek damages. Our practice areas include:
See What Our Clients Are Saying
My wife and I were very satisfied with Ruth Law Firm and their handling of our lawsuit regarding my motorcycle accident. They were always courteous and communicated with us in a timely manner whenever we needed assistance or clarification during the legal proceedings. We were satisfied with the final settlement and would not hesitate to use their services in the future if the need should arise. Thank you.
They are the best car accident attorneys. Call them first! Will def spread the word.
Yes, I did a good decision in hire The Ruth Law team , they handle my accident situation and my case fast and with a good outcome , I'm glad and also recommend their firm to you in case you need representation.
Thanks to their knowledge my case was solved and favorable to my needs .
Thanks Ruth Law Team
The Ruth Law Team was there for me from the day of my accident to the very end. The day after my accident they sent an investigator to my home to get the details of the accident. Which was amazing because I was in so much pain there is no way I could have gone to their office. They fought for me every step of the way and I am eternally grateful. They literally had to do so much work on my behalf. I can't thank them enough for turning a very traumatic event in my life into a supportive and nurturing experience. Nicole was my go to and she was phenomenal. She checked on me regularly and kept me up to date on the case. Thank you!
The Ruth Law Team helped me through a personal injury claim. They were very professional, and kept me informed throughout the entire process. Anyone looking for an honest firm to aid them in their time of need, I would feel positive to recommend they come to Ruth Law. My paralegal was Nicole and she is awesome!
I am very impressed how the Ruth Law team handled my motor vehicle accident. Eric Roslansky was a great lawyer who showed compassion for my injuries and well being. Always there to answer any concerns or questions I had along the way. The office staff very friendly and courteous. Would recommend them to others.
Every time I have spoken with the staff at The Ruth Law Team, they have been very cordial and professional. They provided me with the necessary information to make the best decision for me and my family. I definitely recommend The Ruth Law Team of attorneys for auto accident help.
Ruth Law Firm helped my 90 year old dad and disabled brother with injuries sustained in a car accident. His attorney Amy was patient, kind, and her personal service was amazing. Paralegal Patricia was so efficient and kept me informed. Finally, Ruth Law Firm's recovery was above and beyond our expectations. For their professionalism and their excellence, I would recommend Ruth Law Firm to everyone- call them first. I am so grateful for how they helped my dad.
The Ruth Law Team recently helped me through a very stressful situation following my car accident. They kept me well informed every step of the way. Jessica and Nicole are both helpful and responded quickly to any questions I had. Thank you so much.
What Warrants Legal Action For A Personal Injury Claim?
When you or a loved one suffers an injury, it's natural to feel overwhelmed and unsure of your next steps. One of the critical decisions you'll face is whether or not to pursue legal action against the party responsible for your injuries. Filing a personal injury claim can be complex and time-consuming. Still, securing the compensation you need to cover your losses and move forward with your life may be necessary.
To determine if your case warrants legal action, consider the following essential factors:
Duty of Care: The responsible party owed you a duty of care, meaning they had a legal responsibility to act reasonably to prevent harm. For example, drivers must follow traffic laws and exercise caution.
Breach of Duty: The responsible party failed to uphold their duty of care, either through negligence, recklessness, or intentional misconduct. This breach can take many forms, such as a property owner failing to maintain safe conditions, a doctor providing substandard care, or a manufacturer producing a defective product.
Causation: There must be a direct link between the breach of duty and your injuries. In other words, the responsible party's actions (or inactions) must have directly caused your harm.
Damages: You must have suffered measurable losses due to the injury, such as medical bills, lost income, or emotional distress.
Don't rely solely on your research alone. Consult a personal injury attorney for professional guidance, as each case is unique, and your eligibility to pursue legal action depends on the specific facts of your situation.
Navigating the Different Types of Personal Injury Damages
In personal injury cases, one of the primary goals is to obtain compensation for the losses you've experienced due to someone else's negligence or wrongdoing. To do this, it's essential to understand the different types of damages available in these cases. Knowing the distinction between compensatory and punitive damages will enable you to assess the potential value of your claim better and set realistic expectations for the outcome of your case.
Compensatory Damages: These aim to make the victim "whole" again by compensating for losses such as medical expenses, lost wages, and pain and suffering.
Punitive Damages: These are usually awarded in jury trials involving egregious or malicious conduct, intending to punish the wrongdoer and deter similar behavior.
Remember that the specific damages available in your case will depend on the unique circumstances of your situation and the extent of your injuries. Consulting with an experienced personal injury attorney can help you develop a comprehensive understanding of your potential damages and devise a strategy to try to maximize your recovery.
How the Statute of Limitations Impacts Personal Injury Cases in Florida
Understanding the statute of limitations is crucial when pursuing a personal injury claim in Florida. This legal time limit governs the period during which you can file a lawsuit to seek compensation for your injuries. Failing to adhere to the statute of limitations can have severe consequences, including the loss of your right to pursue legal action.
Florida law requires that personal injury claims be filed within two years of the accident date. However, Florida made this change in 2023. Depending on the date of your injury, a four-year statute of limitations could apply. The statute of limitations is strict, and failure to file within the prescribed time may result in your case being dismissed. This is why you should consult with an attorney immediately following your injury. He or she will be able to advise what the statute of limitation(s) is or are in your case. Some rare exceptions may apply in certain situations, such as:
Delayed Discovery of Injury: If you did not discover your injury immediately, the statute of limitations may be extended from the date you reasonably should have discovered the injury. This exception typically applies to cases involving medical malpractice or exposure to toxic substances.
Fraud or Concealment: If the responsible party intentionally concealed their wrongdoing or misled you about the cause of your injuries, the statute of limitations may be extended to allow you additional time to file your claim.
Minors and Incapacitated Persons: If the injury victim is a minor or was legally incapacitated at the time of the accident, the statute of limitations may be extended until they turn 18 or regain capacity, respectively.
It's essential to consult a personal injury attorney to understand how these exceptions might apply to your case and ensure you get all the critical filing deadlines.
As mentioned above, Florida has enacted a new law regarding the statute of limitations, which affects personal injury cases. Consult with a personal injury attorney to discuss the specifics of the new law and its impact on your case.
Adhering to the statute of limitations is vital to any personal injury case. Failure to file your claim within the prescribed time frame may result in losing your right to pursue compensation, regardless of the merits of your case. To protect your rights and strive for the best possible outcome, it's crucial to work with an experienced personal injury attorney who can help you navigate Florida's statute of limitations and any applicable exceptions. Don't let time run out. Take action now to secure the justice you deserve.
Changing Your Personal Injury Lawyer: What You Need to Know
The relationship between you and your personal injury attorney is vital to the success of your case. If your current lawyer isn't meeting your expectations or providing the level of representation you deserve, you may wish to consider changing attorneys.
To change your personal injury attorney, follow these steps:
Assess your reasons for wanting to change attorneys. Consider whether your current attorney is unresponsive, unprofessional, or lacks expertise in your case.
Notify your current attorney in writing.s. Be clear, professional, and concise in your communication.
Request your case file to be transferred to your new attorney. Your current attorney is obligated to forward your documents and records to your new lawyer in a timely manner.
Contact The Ruth Law Team to discuss and initiate the transition, should we take on your case. Our experienced attorneys will review the information available and discuss your options moving forward..
Regarding compensation for your previous attorney, they may still be entitled to a portion of your settlement or award. This payment will typically be determined based on the work they've completed on your case.
Ultimately, the decision to change your personal injury attorney is a personal one that should be based on your confidence in their ability to represent your best interests. If you believe your current attorney is not providing the service and expertise you deserve, explore your options with The Ruth Law Team. We understand the importance of trust and communication in the attorney-client relationship. We are committed to providing exceptional representation to try to achieve the best possible outcome in your case.
Strict Liability in Florida and Its Impact on Personal Injury Claims
Strict liability is a legal concept that can have significant implications for personal injury cases in Florida. Unlike negligence, which requires proving that a party's actions led to an injury, strict liability holds a party responsible for damages regardless of fault or intent.
Strict liability is commonly applied in cases involving:
Defective Products: Manufacturers, distributors, and retailers can be held strictly liable for injuries caused by defective products. This means that if a product is unreasonably dangerous due to a design defect, packaging or manufacturing defect, or inadequate warning, the injured party does not need to prove negligence to recover damages.
Dangerous Activities: Certain activities such as using explosives or owning inherently dangerous animals can result in strict liability for injuries caused by these activities or animals. In these cases, the injured party does not need to establish negligence or fault on the defendant's part, as they are held responsible simply due to the dangerous nature of their activities or animals.
Workers' Compensation: Employers in Florida are subject to strict liability for work-related injuries sustained by their employees. This means injured workers can recover compensation without proving that their employer was negligent as long as their injury occurred within the scope of their employment.
The impact of strict liability on personal injury claims in Florida includes:
Easier Burden of Proof: In strict liability cases, the injured party only needs to establish that the defendant was responsible for the product, activity, or employment that caused the injury. This can make it easier to recover damages, as the plaintiff does not need to prove negligence or fault.
Broader Scope of Liability: Strict liability can extend to multiple parties involved in the production, distribution, or sale of a defective product or to parties who engage in inherently dangerous activities. This broader scope of liability can increase the chances of recovering damages from a responsible party.
Increased Settlements or Awards: Since strict liability cases do not require proof of negligence, defendants may be more likely to settle or face more significant damage awards, as juries may be more inclined to hold them accountable for the harm caused.
Strict liability can be a powerful tool for injured parties seeking compensation for their losses in Florida. Strict liability can lead to more favorable outcomes for victims in certain types of personal injury cases by holding responsible parties accountable for damages regardless of fault or intent.
If you believe that strict liability may apply to your case, it's essential to consult with an experienced personal injury attorney who can help you understand your rights and navigate the complexities of Florida's strict liability laws. At The Ruth Law Team, we're here to guide you through the legal process and ensure you receive the compensation you deserve.
Types Of Cases Our Personal Injury Attorneys in St. Petersburg Handle
When searching for the right car accident lawyer, three of the most valuable features to look for are experience, focus, and resources. A firm like The Ruth Law Team has extensive experience representing car accident injury victims throughout the U.S. We focus our entire practice on helping people hurt by others' negligence and irresponsible behavior. We also have the financial resources to stand up to large companies that might overwhelm a smaller law firm.
We represent victims of all different types of car accidents, including but not limited to:
Nursing Home Neglect and Abuse
When we entrust others with the care of our loved ones, we expect the highest possible standard of care. The purpose of a care facility—assisted living, nursing home, hospital, etc.—is to provide the level of help necessary for a person either to rehabilitate from an injury or surgery or simply to reside safely on a day-to-day basis. Because these residents are physically and/or mentally unable to care for themselves fully, they're especially vulnerable to accidental and intentional failures of care. Facilities are regulated by state law and are generally required to have a care plan that is shared with the appropriate family members or guardians and updated regularly.
We represent different types of nursing home abuse and neglect cases, including but not limited to the following: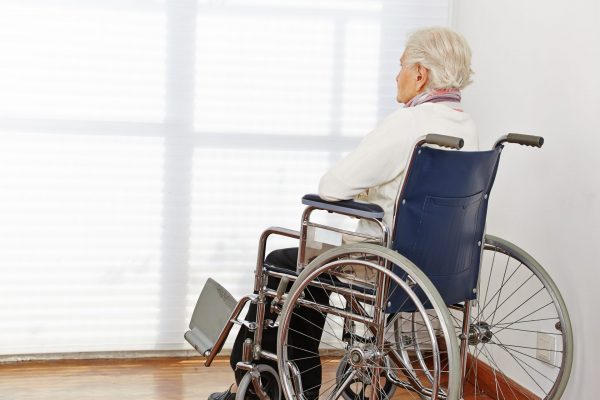 Whether it's an injury resulting from a slip and fall at the local grocery store or a drowning at the pool in your community in St. Petersburg, The Ruth Law Team has the experience and resources to fight for the justice you deserve.
We represent many different premise law cases, including but not limited to the following:
A qualified and experienced medical malpractice lawyer can help you to seek justice and a fair settlement. When the medical professionals and the hospitals you trust to provide proper care fail you, the experts at The Ruth Law Team in St. Petersburg are here to help.
We represent many different types of medical cases, including but not limited to the following:
If you have suffered as a result of a defective or dangerous medical device, speak with a medical device attorney at The Ruth Law Team to see if you have a case.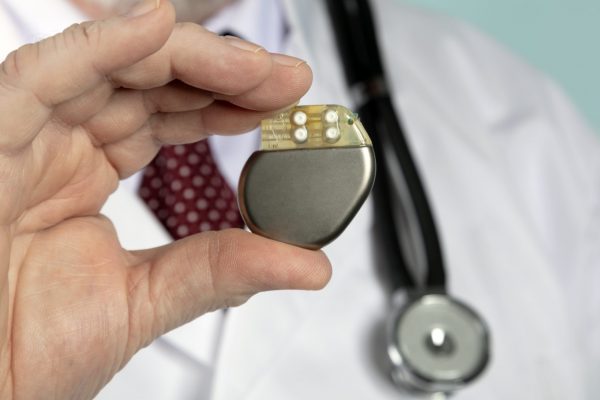 If you were hurt by a defective, recalled, or otherwise unsafe product, a Dangerous Products Attorney at The Ruth Law Team can assist you.
Other Practice Areas in St. Pete
If another person or party is responsible for your injuries, we are here to help you pursue legal action. Our attorneys aren't afraid to take your case to trial. We will help you recover the costs associated with your injuries, pain, suffering, and lost wages.
Representing These Neighborhoods In St. Petersburg and Beyond
Schedule Your Free Consultation
Why Hire The Ruth Law Team For A Personal Injury Claim?
At The Ruth Law Team, we've proudly fought for justice in cases like yours for over 40 years in St. Petersburg, Florida, where our main office is located. We're committed to doing everything we can to make your life easier. That's why we offer 24/7 availability, come to meet you wherever you are, and work on contingency, so you never pay us a dime out of pocket.
Our St. Petersburg Injury Law Offices
If you or someone close to you has been injured due to an accident and you need to speak with a personal injury attorney in St. Petersburg, don't hesitate to reach out and contact our office:
Physical Address:
8600 4th Street North
St. Petersburg, FL 33702-3104
By Appointment Only
(727) 327-3222
Mailing Address:
P.O. Box 16847
St. Petersburg, FL 33733