If you have found yourself in the unfortunate circumstance of being involved in a bus accident, we want you to know you're not alone. Accidents can be overwhelming, stressful, and life-altering, particularly when you're a victim through no fault of your own. We're here to provide you with the legal support, guidance, and advocacy you need in these challenging times.
The impact of a bus accident can be severe due to the size and weight of these vehicles. As a result, you may be suffering from significant physical injuries, emotional trauma, financial stress from medical bills, or loss of income due to your inability to work.
The Ruth Law Team has over four decades of experience and understands the complexities of bus accidents. Navigating the legal landscape can be challenging, particularly when dealing with large bus companies or municipal transit authorities. Our team is committed to standing by your side, protecting your rights, and working to secure maximum compensation. To consult with a St. Petersburg bus accident attorney, call us at (727) 325-5155 or schedule a no-obligation case evaluation online.
Call us at (727) 325-5155 or contact us online to schedule a free consultation today.
Contact Us
Why Should You Choose The Ruth Law Team?
We have over four decades of experience representing bus accident victims in St. Petersburg, FL, and throughout the state.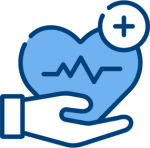 Our firm has recovered millions in damages and compensation throughout our 40+ years of representing clients.
Our firm values honest communication and open dialogue with clients, so you always feel connected and updated about the situation.
Due to the size and weight of buses, accidents often result in severe injuries, even with the safety measures in place in modern vehicles.
Common injuries from bus accidents include:
Head and Brain Injuries: These can range from minor concussions to severe traumatic brain injuries. The sudden impact of a bus crash can cause the head to jerk violently or hit a solid object, leading to brain damage.
Neck and Spinal Cord Injuries: Whiplash, disc injuries, and even paralysis can occur due to the high-impact nature of bus accidents.
Broken Bones: Due to the size and weight of buses, accidents can often lead to broken or fractured bones.
Cuts and Lacerations: Shattered glass or flying debris can cause severe cuts, bruises, and lacerations.
Internal Injuries: The blunt force trauma associated with bus accidents can lead to internal injuries such as organ damage or internal bleeding, which may not be immediately apparent.
Burns: If the accident leads to a fire or an explosion, passengers may sustain severe burns.
Sprains and Strains: These soft-tissue injuries are common in bus accidents, mainly due to sudden braking or sharp turns.
Post-Traumatic Stress Disorder (PTSD) and Emotional Trauma: The psychological impact of being involved in a bus accident can be severe and long-lasting.
If you or a loved one have been involved in a bus accident and suffered these or other injuries, our St. Petersburg personal injury lawyers can help. We will work diligently to help you get the compensation you need for your recovery.
Call us at (727) 325-5155 or contact us online to schedule a free consultation today.
Potential Damages Available to St. Pete Bus Accident Victims
Victims of a bus accident in St. Pete may be eligible to pursue compensation. Consult with a reputable attorney like The Ruth Law Team to understand how Florida's insurance laws apply to your situation.
Here are some types of compensation typically sought in these cases:
Medical Expenses: You can claim for current and future medical bills arising from the accident. This includes hospital bills, surgery costs, rehabilitation, medication, and any necessary assistive devices.
Lost Earnings: If you're unable to work due to your injuries, you may be entitled to recover lost wages. If your ability to work in the future is affected, you can also claim for loss of earning capacity.
Pain and Suffering: Compensation for the physical and emotional suffering caused by the crash can be claimed.
Emotional Distress: If you're suffering from psychological issues like anxiety, depression, or PTSD due to the accident, you may be able to claim compensation.
Property Damage: If your personal property was damaged in the accident, you may be reimbursed for its repair or replacement.
Punitive Damages: In cases where the bus driver or the company's behavior was particularly reckless or negligent, the court might award punitive damages to punish the wrongdoer and deter such behavior in the future.
Each bus accident case is unique, and the precise nature and amount of damages will depend on the specifics of your situation. At The Ruth Law Team, we are experienced in handling bus accident cases and are committed to securing the maximum compensation you deserve. Don't hesitate to contact us for a free consultation. We represent people who were injured on a bus or were injured driving another vehicle.
Next Steps After a Bus Accident
In the wake of a bus accident, knowing exactly what steps to take can be challenging. Here's a comprehensive guide on what to do following a bus accident:
Ensure Safety: If possible and safe to do so, move out of the roadway to a safer location. If you're injured, stay where you are and wait for medical help.
Call 911: Getting immediate medical attention is vital, even if injuries seem minor at first. The police will document the scene and create an official report.
Document the Scene: If physically able, take pictures of the accident scene, any visible injuries, and damages to personal property. Also, take note of the bus number, the bus driver's name, and the bus company.
Get Witness Information: Collect their contact information if there are any witnesses. Their account of the event can help corroborate your claim.
Cooperate with Law Enforcement: Be factual and concise when speaking with law enforcement.
Seek Further Medical Attention: Follow up with a healthcare provider after the crash. Some injuries may not be apparent immediately after the accident. Furthermore, a documented medical trail is crucial for your case.
Contact a Personal Injury Attorney: Engage a personal injury attorney as soon as possible. They can guide you through the legal process, ensuring your rights are protected and that you pursue all potential sources of compensation.
Report the Accident to Your Insurance Company: If you have auto insurance, you may notify your insurance company about the crash. We recommend you speak to an attorney before discussing your injuries with any insurance companies.
Our personal injury attorneys in St. Petersburg understand how traumatic a bus accident can be, and we are here to support you. We have the expertise to handle the complexities that bus accident cases often present. Contact us today for a free consultation, and allow us to assist you in navigating the process so that you can focus on your recovery.
Call us at (727) 325-5155 or contact us online to schedule a free consultation today.
Should You Talk to the Insurance Company
Before speaking with your attorney, we strongly advise against communicating with any insurance company. Any statement you make could potentially harm your claim. Instead, inform any insurance representative that your attorney will handle all future communications.
If you or a loved one has been involved in a bus accident, contact The Ruth Law Team at (727) 325-5155 for a free case review by one of our dedicated bus accident attorneys. We're ready to put our resources and expertise to work for you, allowing you to focus on your recovery.
Our St. Petersburg Injury Law Offices
We offer free in-person and virtual consultations and are ready to serve your legal needs with compassion and dedication. As we have for more than four decades, The Ruth Law Team remains committed to fighting for justice on behalf of our clients. Reach out to us today, and let us guide you through this challenging time.
Contact our main office:
Physical Address:
8600 4th Street North
St. Petersburg, FL 33702-3104
By Appointment Only
(727) 325-5155
Mailing Address:
P.O. Box 16847
St. Petersburg, FL 33733