At the Ruth Law Team, our legal professionals are passionate about seeking justice and helping accident victims to fight for the compensation they're due.
When you're injured in an accident due to the negligence of others, you shouldn't have to face the financial consequences all on your own. You should consider hiring a personal injury lawyer. We're here to pursue justice, providing exceptional legal advice, support, and representation with our nationwide services.
Qualified & Compassionate Personal Injury Attorneys
When you've been injured in an accident, you want a personal injury attorney who has the knowledge, skill, and experience to go up against insurance companies and successfully negotiate a fair settlement in cases like yours. The talented and caring professionals at The Ruth Law Team are ready to help and provide you top-notch service. All you have to do is contact us to schedule a free consultation to learn more about what we can do for you. Continue seeing to see a sample of results we have obtained on behalf of clients who sustained a personal injury.
The qualified legal professionals at The Ruth Law Team are pleased to offer experience in several personal injury practice areas, including:
Car accidents happen about every 60 seconds, which equates to over 5 million accidents per year. When you've been injured or you suffer the loss of a loved one because of someone else's negligence or harmful actions, you deserve fair compensation.
Bike accidents often result in serious injuries or loss of life. In 2019, nearly 1,000 cyclists were killed in collisions with automobiles. Thousands of others suffered serious injuries.
Drunk driving accidents are especially heinous because they're so easily preventable. If you've been the victim of a DUI crash, you need the assistance of an experienced attorney to ensure that you receive the compensation you're due, including medical costs, lost wages, and in some cases, punitive damages.
Head-on collisions can result in some of the worst injuries caused by auto accidents. Don't face the consequences of a head-on car collision on your own. Pursue all of the compensation you deserve with the assistance of our experienced attorneys.
Whether someone backed into you or entered a lane going the wrong direction, causing a head-on collision, you have the right to seek compensation for your injuries and resulting expenses.
When pedestrians and cars collide, pedestrians take the brunt of the damage. Fatalities are common, as are serious injuries. If you've been hit by a car while walking, let our skilled attorneys help you to pursue justice.
Rear-end collisions are often caused by distracted driving or negligence. Whether you've suffered whiplash or a serious injury as a result of a rear-end collision, it's best to consult with an attorney to understand your options for legal recourse.
A rollover crash can leave you shaken and render your vehicle unusable. It can also result in severe injuries or even death. The last thing you need is to tangle with insurance companies while you're recovering from this life-altering experience.
Self-Driving Car Accidents
Automated vehicles may be the way of the future, but they're not here yet – there are still some kinks to be worked out. The unfortunate side effect of these new technologies? Avoidable accidents. Injuries from self-driving car accidents could leave you injured or unable to work.
Perhaps you use ridesharing apps for convenience or as a safe way to get home after a night out. If you end up in an accident due to driver distraction, negligence, or unsafe driving practices, you may need legal help to battle insurers and drivers to reach a fair settlement.
Whiplash is one of the most common injuries suffered in auto collisions. In addition to neck and back pain, whiplash could leave you with dizziness, headaches, blurred vision, insomnia, irritability, and difficulty concentrating, among other side effects.
Any time you're in a vehicle, the potential for an accident exists. Boats are no exception. Whether you're on a boat or in the water when an accident occurs, if someone else's behavior has caused you harm, it's wise to seek the services of a skilled attorney.
Unless you provoke a dog or enter the owner's property illegally, owners are often liable for harm caused by their pets. Because these attacks can cause physical harm, along with mental and emotional distress, it can be helpful to consult with an attorney to understand your legal options for pursuing compensation.
Medical injuries can be especially devastating because patients place their trust in medical professionals. When that trust is breached, you need the help of experienced attorneys to negotiate a settlement.
During childbirth, babies and mothers are especially vulnerable. This makes preventable birth injuries particularly tragic. When your infant is recovering from a birth injury or facing lifelong damage as a result of inadequate medical care, you need the qualified lawyers from The Ruth Law Team on your side.
Traumatic brain injuries due to medical negligence can leave patients dealing with an array of short-term and lifelong symptoms. Whether the harm is temporary or permanent, you might need substantial financial compensation for medical bills and related expenses.
When a medical provider breaches their duty to provide reasonable care and you're harmed or lose a loved one as a result, you may be entitled to compensation. These cases are often complex, but the qualified attorneys at The Ruth Law Team have extensive experience in negotiating settlements for even the toughest medical malpractice cases.
Spinal cord injuries can be incredibly debilitating, impacting everyday activities and leaving victims in substantial pain. After a severe spinal cord injury, you may be unable to work or require long-term care, all of which comes at great expense. Fight for the compensation you deserve with the skilled attorneys at The Ruth Law Team.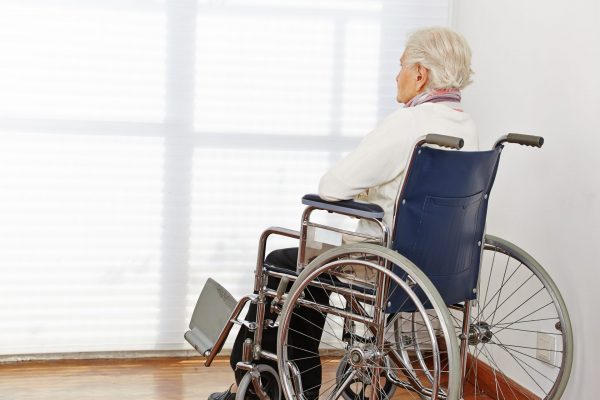 Nursing Home Abuse and Neglect
When you entrust your elderly loved ones to a nursing home, you never expect them to be abused or neglected. Unfortunately, these issues are all too common. Let us help you pursue justice and hold the nursing home accountable.
Property owners have a basic responsibility to keep guests safe. Whether you slip on a wet floor at a business, trip over items left out in a hallway, or fall down stairs that lack proper handrails, you may need compensation for your injuries.
Unsafe Products and Medications
Individuals expect the products that they use to be safe. When a business fails to provide the proper testing for their products to make sure that they are safe to use, we can help you to hold the manufacturers accountable.
If you were hurt by a defective, recalled, or otherwise unsafe product, a Dangerous Products Attorney at The Ruth Law Team can assist you.
Losing a loved one due to the negligence of others is incredibly devastating. No amount of compensation can bring back your loved one. However, a wrongful death case can help you to hold the responsible parties accountable for their actions.
See What Our Clients Are Saying
Excellent job on this case. Answered all questions quickly and honestly. Great prep for deposition and very professional.
Always very kind and helpful.
Patricia G.
St. Petersburg
They were great! Made the process very easy and painless.
Jessica, Rick, and The Ruth Law Team went above and beyond for me in every step of this process. They helped me through some of the most stressful times in my life & I am extremely grateful. Best law firm ever!
Cristina H.
St. Petersburg
Very thorough and caring. Was told and explained about the process each step of the way!
My first need of a law firm and I applaud The Ruth Law Team and Ms. Amy Catledge with her tireless work on my behalf. Ms. Amy worked with me the entire course of the settlement. I am very happy!
Thank you to Carlos and Ms. Shahady for all of your hard work. They did a great job fighting my insurance company for me and getting my case resolved quickly with a great result. I appreciate all they and The Ruth Law Team did for me. I would highly recommend Ms. Shahady and The Ruth Law Team to my friends and family.
NOTE: Client may not obtain the same or similar results.
Why Hire The Ruth Law Team?
At The Ruth Law Team, we've proudly fought for justice in cases like yours for over 40 years. We're committed to doing everything we can to make your life easier. That's why we offer 24/7 availability, come to meet you wherever you are, and work on contingency, so you never pay a dime out of pocket.
We are committed to providing top service to the clients who put their trust in our legal team. Personal injury cases are complicated, and you deserve a law firm that puts your needs first.