After an accident, victims are often forced to wonder how to simultaneously handle rising medical costs, lost wages, and physical and emotional pain and suffering. Most people do not have the financial means necessary to deal with sudden costs in the aftermath of an accident. Even those who can scrape together the funds they need to cover these unexpected expenses should not be forced to spend their hard-earned savings when a negligent, irresponsible party is at fault for their losses.
At the Law Offices of The Ruth Law Team, our Minneapolis personal injury attorneys are dedicated to helping accident victims and their loved ones receive the compensation they need to help cover the financial and emotional costs of their losses. If you or a loved one has been injured in an accident, our Minneapolis accident lawyers want to help. Contact us today at (612) 630-2408 to learn about your legal options.
Personal Injury Cases We Handle in Minneapolis:
Our knowledgeable Jacksonville injury attorneys are experienced in a wide variety of cases. Our practice areas include:
Many people who call us have been hit by another driver. We represent victims of car accidents and work to Get Justice for injuries sustained. It is best to get an attorney involved immediately after a car crash, but we also take on a number of cases once the victim realizes the insurance company isn't offering a fair amount of compensation. Let The Ruth Law Team work for you after your crash.
Nursing Home Neglect and Abuse
When you've made the gut-wrenching decision to place a loved one in a nursing home, you expect them to provide a high level of care. If you've found bedsores, unexplained bruises, or are otherwise suspicious of neglect and abuse in a nursing home, we get pursue justice for you – even if you signed an arbitration agreement.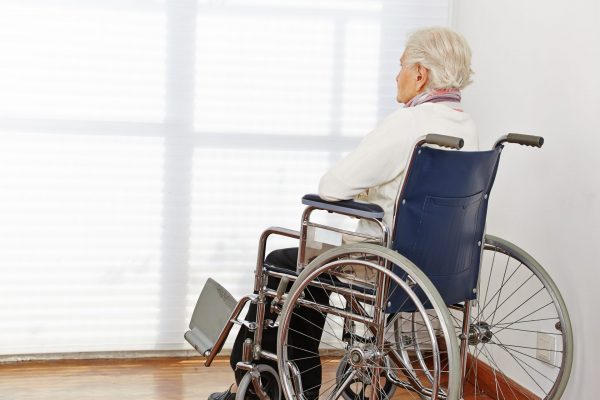 Whether it's an injury resulting from a slip and fall at the local grocery store or a drowning at the pool in your community, The Ruth Law Team has the experience and resources to fight for the justice you deserve.
A qualified and experienced medical malpractice lawyer can help you to seek justice and a fair settlement. When the medical professionals and the hospitals you trust to provide proper care fail you, the experts at The Ruth Law Team are here to help.
Our experienced team has spent decades handling a wide variety of accident and injury cases, including:
If you or your loved one has been injured in an accident, you are not alone. At The Ruth Law Team, we have dedicated our careers to upholding and preserving the rights of accident victims, and we work diligently to help all of our clients receive the compensation they need.
Why Hire The Ruth Law Team?
For over 40 years, The Ruth Law Team has worked hard to secure fair settlements in cases like yours. If you're looking for a qualified Minnesota personal injury attorney that offers comprehensive legal services without upfront fees, The Ruth Law Team has you covered.
Our goal is to make your life easier. We start by working on contingency. We don't get paid until a settlement or positive verdict is reached and you receive fair compensation.
Our Minneapolis Personal Injury Law Offices
If you or someone close to you has been injured due to an accident, don't hesitate to reach out and contact our office (consultations available by appointment only):
Physical Address:
80 South 8th Street #900
Minneapolis, MN 55402
By Appointment Only
(612) 630-2408
Mailing Address:
842 Raymond Avenue, Suite 200
St. Paul, MN 55114