Every day in Inverness, individuals fall victim to injuries caused by others. Injuries happen frequently due to circumstances beyond the victims' control. Not every accident will result in a personal injury case or necessitate the engagement of personal injury attorneys. Specific circumstances surrounding your personal injury will determine if you have a valid claim against the at-fault party or insurance company
Victims should have a competent personal injury lawyer if the injury results from wrongdoing or negligence. Personal injury attorneys at The Ruth Law Team handle a variety of injury cases, including:
Premise Law
Medical Devices
And Other Injury Cases
Injuries can range from minor to severe. Victims sometimes face years of expensive treatments and may be unable to return to work. Depending on the nature of the injury, you might be entitled to compensation. A personal injury lawyer in Inverness can help you seek damages for the following:
Medical expenses
Lost wages
Pain and suffering
Disability
Disfigurement
You deserve a law firm that won't back down regarding your case. With over 40 years of experience in the Inverness area, The Ruth Law Team is poised to guide you on the path to recovery. One of our expert attorneys will review your case free of charge and with no obligation. Call (352) 344-0960 or schedule a free case evaluation. Your journey to justice starts here.
Types of Personal Injury Cases We Handle
Our highly experienced personal injury attorneys in Inverness and Citrus County handle a wide spectrum of cases. Not every incident will culminate in a lawsuit, but there may be circumstances that could warrant your seeking damages from the responsible party.
Whether the injury arises from negligence or deliberate misconduct, the counsel of a reliable accident attorney is indispensable. Even seemingly minor injuries can lead to years of hefty medical bills. If you've been harmed due to someone else's actions or failure to act, you need The Ruth Law Team to help you pursue damages. Our areas of practice include:
What Warrants Legal Action For A Personal Injury Claim in Inverness?
Before you pick up the phone to call a lawyer, it's beneficial to understand what warrants legal action for a personal injury claim in Inverness. While every situation is unique, some general indicators may suggest you have a valid injury claim.
Consider taking legal action if:
There's clear evidence of another party's negligence.
You've suffered significant injuries resulting in medical expenses, lost wages, or other related costs.
The incident has significantly affected your quality of life, causing pain, suffering, or emotional distress.
You are facing long-term or permanent disabilities due to the incident.
On the other hand, there are situations where it might not be beneficial to pursue a personal injury claim. These may include scenarios where:
You sustained minor injuries with little to no medical expenses.
There's insufficient evidence to establish another party's fault.
You were primarily at fault for the incident.
While these guidelines provide a basic overview, remember that each case is unique. Therefore, it's crucial to consult with an experienced personal injury attorney who can evaluate your specific circumstances. The Ruth Law Team in Inverness is always ready to help guide you through the complexities of personal injury law.
Navigating the Different Types of Personal Injury Damages
In personal injury law, understanding the types of damages you may be entitled to is crucial. There are two types of damages in personal injury cases – Compensatory and Punitive. Let's delve into each of these to help you understand the potential claims that could be involved in your case.
Compensatory Damages
As the name implies, compensatory damages are intended to compensate the injured party for their losses due to the incident. These can be both economic and non-economic damages.
Economic Damages are quantifiable monetary losses resulting from the injury. They include medical expenses, lost wages, and any other out-of-pocket costs associated with the injury.
Non-Economic Damages are more subjective and relate to the non-financial impacts of the injury. These could include pain and suffering, emotional distress, loss of enjoyment of life, and loss of companionship.
Punitive Damages
Punitive damages, on the other hand, are not aimed at compensation. Instead, they are designed to punish the at-fault party for egregious or reckless behavior and deter others from engaging in similar conduct. In Florida, punitive damages are only awarded in cases where the defendant's conduct was especially harmful or grossly negligent.
Remember, while this gives you a basic understanding, applying these concepts can be complex. It's always recommended to consult with a personal injury attorney who can provide detailed advice based on your specific situation. The Ruth Law Team in Inverness is well-versed in all aspects of personal injury law, and we're here to help guide you through this process.
How the Statute of Limitations Impacts Personal Injury Cases in Florida
The statute of limitations is a critical aspect of any personal injury case. It refers to the window of time you have to file a lawsuit after suffering an injury. In Florida, the general statute of limitations for personal injury cases is two years from the date of the accident. Prior to Florida enacting a new law, plaintiffs had four years. However, the time to act on a claim has now been shortened. This may seem like ample time, but acting swiftly to protect your rights and working toward the best possible outcome for your case is crucial.
Florida law does provide some exceptions to this rule. For instance, in medical malpractice cases, the clock may start ticking once you discover (or should have discovered) the injury. This is referred to as the "discovery rule." However, there's a maximum limit of seven years from the date of the negligent act, regardless of when you discovered the injury.
Failure to adhere to the statute of limitations can have severe consequences. If you attempt to file a lawsuit after the statute of limitations has expired, your case can be dismissed, and you may lose the right to seek any compensation for your injuries.
Navigating the nuances of the statute of limitations in Florida can be complex, and it's always wise to consult with experienced legal professionals like The Ruth Law Team in Inverness. We have a deep understanding of Florida's personal injury laws and can ensure that your case is handled appropriately and within the required time frame.
Changing Your Personal Injury Lawyer: What You Need to Know
Deciding to change your personal injury lawyer is a significant step, and it's crucial to understand the process and implications. If you feel unsatisfied with the services provided by your current attorney, you have the right to seek representation elsewhere.
The first step is to evaluate your situation. Is your attorney unresponsive or dismissive? Are you consistently unhappy with their strategy? If your dissatisfaction stems from communication issues or disagreement with case handling, it might be worth discussing your concerns directly with your attorney. Sometimes these issues can be resolved with open communication.
Securing new representation before ending your current attorney-client relationship is vital to ensure continuity in your case. However, the process is relatively straightforward if you've decided to change your attorney. Begin by notifying your current lawyer in writing. Request that they transfer your file to your new attorney as swiftly as possible.
Upon deciding to switch to The Ruth Law Team, you'll need to sign a retainer agreement with us, and we will handle the rest. We will communicate with your former attorney to ensure a smooth transition.
Remember, changing your attorney can have potential downsides. It may delay your case, and if you've signed a contingency fee agreement, you may still owe your previous attorney for any work they've done. This lien may come out of any settlement you obtain with your new lawyer. It's also crucial to note that multiple changes in representation could reflect poorly on your case.
However, feeling confident and comfortable with your legal representation is crucial. If you believe changing your attorney is in your best interest, The Ruth Law Team is ready to step in and fight for your rights in Inverness. We prioritize communication, transparency, and aggressive representation to ensure our client's needs are met and their voices heard.
Strict Liability in Florida and Its Impact on Personal Injury Claims
Strict liability is a pivotal concept in personal injury law. It refers to the legal responsibility for damages or injury, even in the absence of negligence or direct fault. This means that in certain scenarios, a defendant can be held liable for injuries caused, regardless of their intentions or precautions taken to prevent harm.
In personal injury law, strict liability often applies to cases involving defective products or dangerous activities. For example, a product manufacturer can be held strictly liable if their product is deemed faulty and causes injury to a consumer, regardless of whether they were negligent in the manufacturing process.
Another example is the ownership of certain animals, particularly exotic or dangerous breeds. If such an animal causes injury, the owner can be held strictly liable, even if they took every precaution to prevent the animal from causing harm.
While strict liability can simplify the process of proving fault, it's important to remember that these cases can be complex and challenging to navigate. They often require extensive evidence and expert testimony to establish the connection between the defendant's action (or product) and the injury sustained.
Strict liability doesn't negate the need for a skilled personal injury attorney. In fact, it underscores it. The Ruth Law Team in Inverness, Florida, has extensive experience handling strict liability cases. Our attorneys understand the nuances of these claims and will fight relentlessly to ensure you receive the compensation you deserve. If you believe your injury case involves strict liability, contact us today for a free case evaluation.
See What Our Clients Are Saying
Rick [was] fantastic as always and Mr. Roslansky.
Great attorney and Rick is a fantastic paralegal.
I really appreciate the amazing legal work you did on our behalf.
All of the attorneys I worked with over the extent of my case were knowledgeable, helpful and always willing to listen and answer any questions. I feel that Jessica S. and Austin went above and beyond to help get this resolved.
Very helpful and catered to my needs.
I would highly recommend The Ruth Law Team to anyone seeking legal aid after an accident. They are hardworking, fair, and honest. After the stress of the accident I can say that calling The Ruth Law Team was the best decision I made.
I would highly recommend The Ruth Law Team to family members and friends! From the day I called them, they were prompt in getting back to me the same day within an hour. Austin J. Grinder, Attorney, and Amy A. Catledge, Attorney, kept me up to date on the status of the case. Very professional & kind during our calls. Thank you!
Amy Catledge did an excellent job helping me along the way.
Very humble and understood my needs in a time I had no idea what to do.
Common Cases We Handle As Personal Injury Lawyers
There are many different types of car accidents, each with its own challenges when it comes to legal representation. With more than 40 years of experience, The Ruth Law Team has represented victims of all different types of car accidents including but not limited to:
Nursing Home Neglect and Abuse
Placing a loved one in a nursing home is always challenging for a family. That's why it is much more difficult when something doesn't go as expected. If you suspect something is wrong, it's best to speak with an attorney.
We represent different types of nursing home abuse and neglect cases, including but not limited to the following: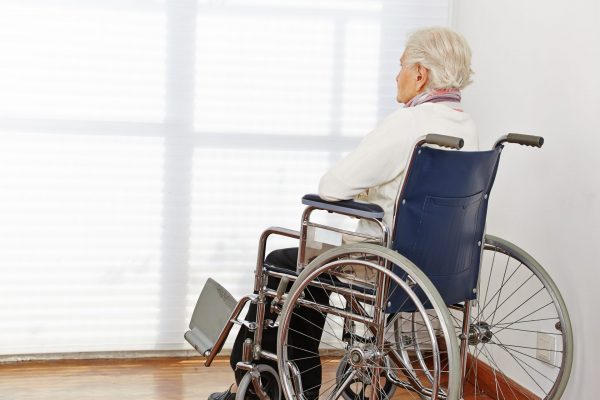 If you are the victim of an injury, whether it's a slip and fall at the local grocery store or an injury at the pool in your community, The Ruth Law Team has the legal experience to help in your time of need.
We represent many different premise law cases, including but not limited to the following:
When you need the help of a doctor or hospital, you assume that everything will go as planned. However, that is not always the case. If you or someone you love has been the victim of medical malpractice, we are here to help.
We represent many different types of severe medical cases, including but not limited to the following:
Unsafe Medications Attorney
Our firm has helped hundreds of people harmed by unsafe medications. If you fear that you have been injured due to a medical product, we can help!
We represent many different types of unsafe medication cases, including but not limited to the following:
If you have suffered due to a defective or dangerous medical device, speak with a medical device attorney at The Ruth Law Team to see if you have a case.
We represent many different types of medical device cases, including but not limited to the following: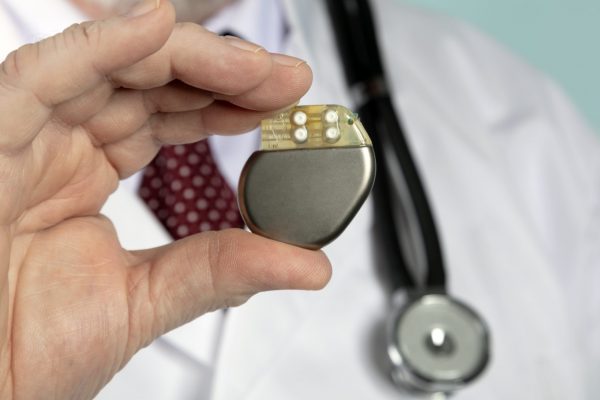 Dangerous Products Attorney
A Dangerous Products Attorney at The Ruth Law Team can assist if you were hurt by a defective, recalled, or otherwise unsafe product. This includes defective household products.
We represent many different types of dangerous product cases, including but not limited to the following:
Other Injury Practice Areas
If another person or party is responsible for your injuries, we are here to help you pursue legal action. Our Inverness attorneys aren't afraid to take your case to trial, and we will work to recover the costs associated with your injuries, pain, suffering, and lost wages.
We represent many different types of other cases, including but not limited to the following:
Schedule Your Free Consultation
Why Hire The Ruth Law Team in Inverness?
Although most injury cases settle, we work on every personal injury case as though it will go to trial. We're that thorough and always prepared if it does become necessary to file a lawsuit on your behalf. We don't just pose for pictures in a courtroom; we've fought for and won favorable verdicts for our clients, even when it meant going to the Florida Supreme Court. Few firms can make the same claim.
Our Inverness Personal Injury Law Offices
If you or someone close to you has been injured due to an accident and you need to speak with a personal injury attorney in Inverness, don't hesitate to reach out and contact our office (consultations available by appointment only):
Physical Address:
225 N Osceola Ave
Inverness, FL 34450
By Appointment Only
(352) 344-0960
Mailing Address:
P.O. Box 16847
St. Petersburg, FL 33733