As a woman who has been injured, you may find yourself dealing with issues you feel more comfortable discussing with a female attorney. In some cases, even male clients prefer a female attorney, who they might feel provides a sympathetic ear along with legal expertise.
The Ruth Law Team boasts a qualified legal team made up of compassionate male and female attorneys, ensuring the ability to serve the needs of all our clients
We always want you to feel comfortable and confident in the representation you receive. If you prefer to work with outstanding female attorneys, we're ready to accommodate your needs.
Whether you've been injured in an auto accident, you've been the victim of medical malpractice or birth injury, or you're fighting for justice for a loved one suffering from nursing home abuse or neglect, you not only need a tough, qualified attorney, but also someone who has the compassion and empathy to understand your situation and treat you with the respect and dignity you deserve.
Our entire legal team strives to deliver the exceptional service and positive outcomes every client expects, but the brilliant and caring women at The Ruth Law Team also offer a female perspective some clients prefer when dealing with women's issues.
See What Our Clients Are Saying
Milly is very kind and understanding. She made this entire process less indimidating and made sure I had all the information I needed.
Auto Accident Client
St. Petersburg
Great service. Alex and Renee really kept me informed of all the progress on my case. They were professional and understanding.
Amy is the best lawyer in the whole world.
Amy and Patti are superb. They helped ease the trauma I felt from my car accident. Kind and considerate from day one, they patiently explained the process and everything I needed to know about insurance for my recovery and my car's repair. Definitely a 5 star rating!
If there was a 10, they would get a 10. Rick and Eric from the first day I called them on 3/25/23 has been by my side every step. I was so scared after the accident. Ruth Law Firm treated me like I was their only client. The settlement I received far surpassed waht I thought it would be. I thank Rick McCarthy for amking this scary ordeal leses painful. I highly recommend the Ruth law group.
I have come to The Ruth Law Team for repeated cases. I am so satisfied with their expertise in their field. I would not consider another firm. Thank you Jessica, Carlos, and Vanessa for your commitment to me.
Did a wonderful job communicating and making sure I knew everything taht was going on. Very friendly overall. Such a pleasant experience.
Attorney Jessica Shahady did a fantastic job helping me through the case I had from being hit by a motor vehilce on my bicycle, along with Rick jumping to my every need while injured and in pain from doctors visits to rides to doctor.
When you're looking for a women's personal injury lawyer to help you negotiate a settlement following an accident and injury, you need to feel confident that the woman you're working with is a qualified professional.
The Ruth Law Team is proud to have several exceptional female attorneys on staff, ready to leverage their expertise to fight for the compensation you deserve. Our capable and compassionate team of female attorneys includes:
The female attorneys at The Ruth Law Team have experience negotiating settlements in a wide range of personal injury cases, including:
We understand how difficult it can be to face a protracted legal battle for needed compensation when you're trying to recover from an injury or the loss of a loved one.
The Ruth Law Team makes things easier. We'll manage filing deadlines, evidence collection, gathering witness statements, finding expert witnesses, and preparing to negotiate and work for the best possible settlement or take your case to trial, if necessary.
For over 40 years, we've negotiated fair settlements in cases like yours. We know how to fight insurance companies, corporations, private citizens, and other entities that try to blame the victim in an accident or get out of paying the compensation you're owed.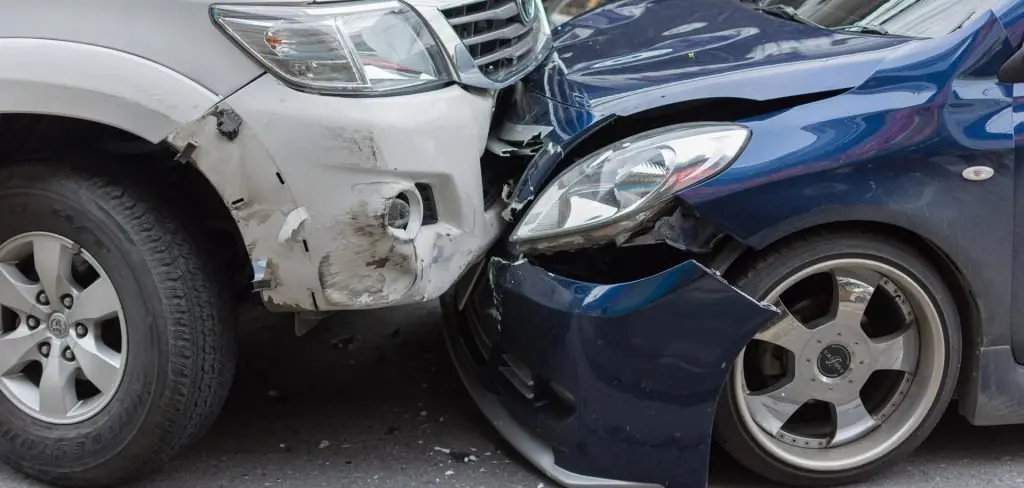 According to the National Highway Traffic Safety Administration (NHTSA), there were over 6.7 million police-reported motor vehicle traffic crashes in the U.S. in 2019. Of that number, nearly 2 million resulted in injury, with an additional 33,000+ leading to fatalities.
Auto accidents can leave you dealing with temporary or long-term injuries, permanent disability, or even the death of a loved one, all through no fault of your own.
Worse, you could find yourself fighting an uphill battle for compensation against insurance providers who try to delay or deny your claim until you settle for a fraction of what you're owed or give up.
The talented and experienced lawyers at The Ruth Law Team are ready to put our considerable skills at your disposal, fighting insurance companies to try to negotiate the settlement you need to cover current and future medical bills or other expenses resulting from accidents and injuries.
Nursing Home Abuse & Neglect
When loved ones require ongoing supervision or medical care, you may entrust them to care facilities specifically designed for this purpose. Unfortunately, these facilities can be understaffed or lack diligent oversight, resulting in patient abuse or neglect.
Discovering that a loved one has been abused or neglected at the hands of caregivers, leading to physical, mental, or emotional harm, or even death, can be shocking to say the least.
As the person responsible for making health decisions for your loved one, you can seek compensation for harm suffered at the hands of caregivers. The qualified attorneys at The Ruth Law Team have the knowledge and experience to help you negotiate a fair settlement on your loved one's behalf.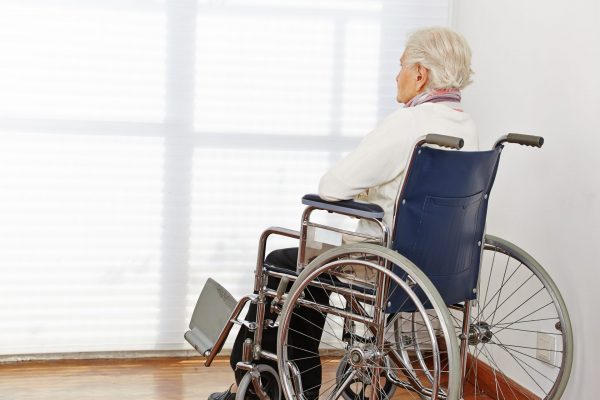 Whether it's an injury resulting from a slip and fall at the local grocery store or a drowning at the pool in your community, The Ruth Law Team has the experience and resources to fight for the justice you deserve.
Birth injuries occur when both a mother and her child are particularly vulnerable – during childbirth. Injuries may cause temporary or permanent harm or even result in death.
Whether you or your newborn has suffered an injury due to the negligence of a hospital or medical staff, you may face physical, mental, and/or emotional trauma as a result, along with extensive medical bills.
The experienced attorneys at The Ruth Law Team can work to negotiate for settlement in these complex cases, where you may find yourself fighting healthcare workers, hospitals, and insurance companies at the same time.
We understand how hard it can be to have the happiest day of your life marred by an avoidable birth injury, and we're here to help any way we can.
NOTE: Client may not obtain the same or similar results.
Your Trusted Personal Injury Lawyers
At The Ruth Law Team, we know how difficult it can be to fight for justice and a fair settlement when you're recovering from an accident or injury. That's why we're here to provide legal advice, support, and representation. We want to reduce your stress and help you to seek the compensation you need to pay your medical bills and get back to your life.
With over 40 years of experience in negotiating fair settlements in cases like yours, we've seen every trick insurance companies can use to try to avoid paying your claim, and we have strategies to counter them all.
Our simple process is designed to make your life easier, so you can focus on the important work of healing. We always work on contingency fee agreements. This means that we won't get a dime until you obtain compensation, either through a settlement or a verdict, so you won't ever have to worry about paying out-of-pocket.
We may even be able to help you negotiate with medical providers to defer payment until the settlement is reached. Our caring team is available 24/7 to address any question and concern. We'll even come to you wherever it's convenient – at home, at the hospital, or elsewhere.
Contact Our Female Attorneys
Are you looking for a qualified and compassionate women's personal injury lawyer to assess your case? Call The Ruth Law Team today at (888) 783-8378, contact us online, or reach out through our live chat to schedule a free, no-obligation consultation and learn more about how we can help you.