Bike Accident Lawyer
If you have been injured in an accident while riding a bicycle, speak with an experienced bike accident lawyer with The Ruth Law Team to determine if you have a case.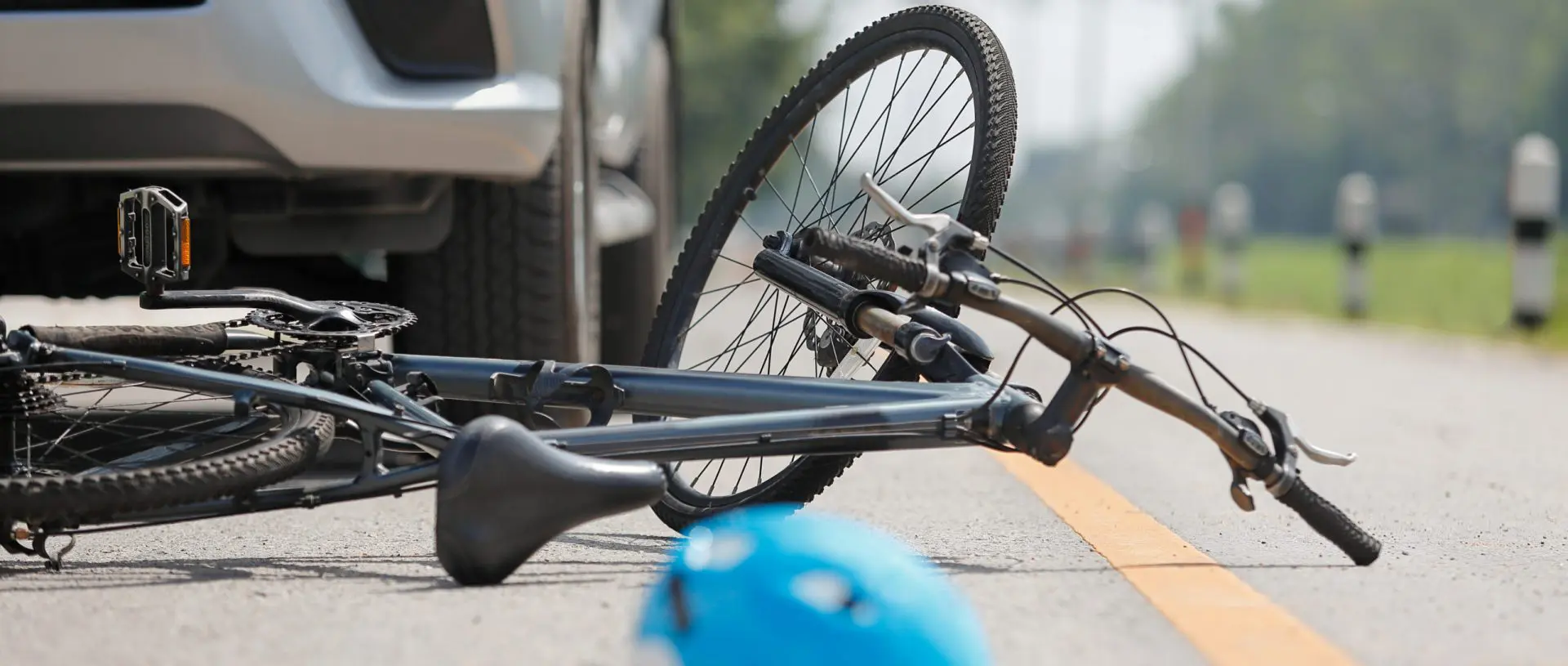 If you have been hit by a car while riding your bicycle, we are here to help. At The Ruth Law Team, we understand that your bike accident may have resulted in substantial physical and mental trauma. Fortunately, you do not have to navigate this difficult time in your own. Speak with a trusted bike accident lawyer with the knowledge, experience, and empathy to fight for the justice you deserve.
While it is believed that riding a bicycle is a safe activity, that is not always the case. Each year, thousands of people get seriously injured in bike accidents and in some cases, even die.
You are not alone. Our team of knowledgable bike accident lawyers are here to help you. With more than 40 years of experience handling similar cases, we will work with you to obtain the compensation you deserve and help you get your life back.
To speak with a bike accident lawyer in your area, please contact The Ruth Law Team by either calling (888) 783-8378 or scheduling a free case evaluation for a no-cost and no-obligation case review.
See What Our Clients Are Saying
Amazing representation. Always felt that my best interests were taken to heart.
I am completely satisfied with the services provided for me by The Ruth Law Team. They went above and beyond to see that I was fully compensated on my injury claim.
The team was professional, friendly and easy to talk to. They were readily available to answer questions and returned calls promptly. I was kept informed throughout the process and felt confident I had made the right choice.
All of the attorneys I dealt with were not only very knowledgeable but also quite caring, responsive to my concerns, and prompt in returning calls. The same comments apply to the staff answering calls. I was very satisfied with the handling of and outcome of my case.
I am very grateful and satisfied with Ruth Law Team and I will recommend them to anyone that needs a law firm, especially family and friends.
Good people to deal with. If I need a lawyer again, I will call.
Amy Catledge has been a wonderful attorney, and I would recommend her to anyone in need!
I would highly recommend The Ruth Law Team to family members and friends! From the day I called them, they were prompt in getting back to me the same day within an hour. Austin J. Grinder, Attorney, and Amy A. Catledge, Attorney, kept me up to date on the status of the case. Very professional & kind during our calls. Thank you!
Rick McCarthy was the best. He was with me every step of the way, made everything as painless as possible.
Frequently Asked Questions About Bike Accidents
Our Bike Accident Case Results
NOTE: Client may not obtain the same or similar results.
Common Causes of Bike Accidents
Since bicyclists are at an increased risk of injury in an accident, it is important to understand the main causes of these incidents. Even the most safety-conscious bicyclists can be involved in a bike accident. These accidents are often the result of negligence on the part of the motor vehicle owner. Some of the most common factors that contribute to a bike accident are:
Contact a Bike Accident Lawyer
Being involved in a bike accident can impact you for the rest of your life. That is why it is essential to hold any involved parties accountable for the damages that they have caused by contacting The Ruth Law Team at (888) 783-8378 for a free review of your case by one of our bike accident lawyers. Let us put our experience and resources to work for you so you can focus on putting your life back together.