Our Results Speak for Themselves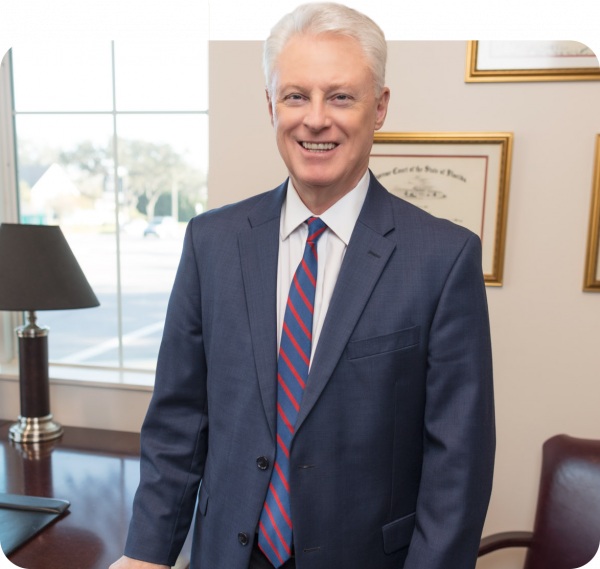 Justice Doesn't Always Come Without a Fight
No one plans to get injured in an accident or at the hands of someone else, yet these types of traumatic events occur every day. While you may be entitled to justice, it's never guaranteed. When you need legal help after suffering an injury, The Ruth Law Team is here to aggressively pursue your case with the goal of getting you the justice you deserve.
One of our experienced personal injury lawyers will meet with you one-on-one to discuss the details of your case and act quickly and aggressively to pursue the maximum compensation you deserve.
See What Our Clients Are Saying
Attorney Alex Longo and his team are wonderful! They worked really hard for me and my case. I didn't just feel like a number to them and like an actual person! Hopefully I won't need to use him again but if I do I'll absolutely come back.
Having you as my lawyer was the best legal experience I could have imagined with the end result far better than I had even hoped for. Thank you, Mr Ruth!
Excellent…timely…three family members are satisfied with all three cases…nice job!
Ruth Law Team took care of everything from my bodily injuries to the final settlement. I am very impressed with their professionalism and attention to detail. Ruth Law Team went the extra mile to provide confidence and caring.
Jessica Shahady and Carlos did a great job in getting my injury case settled to my satisfaction. I highly recommend them to anyone needing Ruth Law's services.
Very thorough and caring. Was told and explained about the process each step of the way!
Thank you and your team for everything. You all are GREAT!
The Ruth Law Team did a great job with my accident. Attorney Grinder and Rick did a great job!
Eric, Rick & his entire team did an amazing job with our case. They truly care in treating their clients with dignity and fairness. They turned a horrible situation into something that has made a difference in our lives. No we can put this all behind us and live our lives. thank you to them all!!!
You Need a Lawyer You Can Trust
To succeed, you need a lawyer who cares about you and not just your case.
In our experience, bigger isn't always better. With The Ruth Law Team you don't have to worry about getting lost in our system. Our personal injury lawyers are committed to giving you the attention you need and deserve throughout all of the different phases of your case.
With offices located throughout Florida including St. Petersburg, Tampa, Clearwater, Inverness, Orlando, Bradenton, Sarasota, New Port Richey, and Jacksonville as well as Georgia and Minnesota, we are available to help you twenty-four hours a day, seven days a week.
We have helped thousands of people who have been injured at no fault of their own and we can help you too.